THIS IS A DRAFT - FEATURE IS IN DEVELOPMENT TO BE RELEASED SOON
You can route inbound calls to different call flows (an extension, ring group, user, voicemail, etc) by setting up a PIVOT in your inbound call flow. There are three primary steps to setup the inbound call routing by pattern. These settings are all managed from
https://control.venturetel.co
using the SmartPBX app, Call Flows app, and the Caller ID Routing app. These apps are accessed by clicking the app icon in the upper left corner.

Setup your different routes or call flows where you will direct calls
You'll first need to setup your ring groups and users (or other custom call flows if needed) in Smart PBX or in the call flows app. These will later be used in the Caller ID Routing app for destinations based on the matched patterns.
Setup your caller ID patterns
Next you're ready to create your caller ID matching patterns - these are patterns that you will match against the incoming caller id number. Before adding your first pattern(s), select a default Callflow - this is where calls will be directed if no patterns match.
The following characters have special meaning:
Special Characters for Pattern Matching
X matches any digit from 0-9

Z matches any digit from 1-9

N matches any digit from 2-9

[1237-9] matches any digit or letter in the bracket

. wildcard, matches one or more characters

All patterns begin with an underscore _ -an example of a pattern matching an area code would look like: _208. - the period at the end is the wild card that matches the remain 7 digits.

You would enter all patterns for a particular call route on a single line separated by a comma. Ex: _208.,_516. would route any inbound calls with a caller ID that begin with 208 or 516 to the associated call flow.

You can add alternative routes by selecting + Add Pattern and selecting the appropriate call flow and adding additional patterns.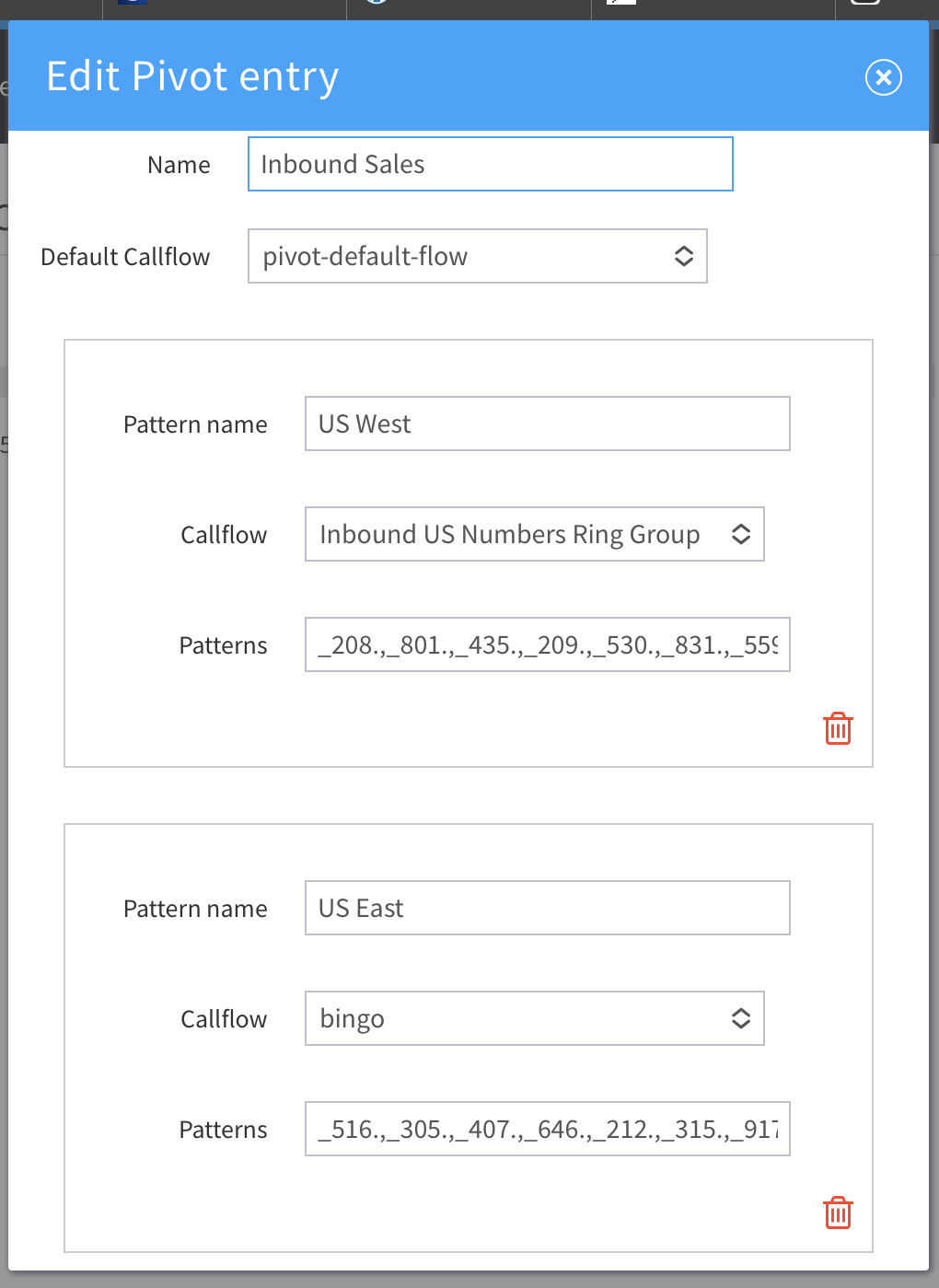 Finally, make note (copy) your PIVOT ID - you'll need this in the final step of setting of the inbound call flow.


Setup your inbound call flow with a PIVOT

In advanced call flows you'll next need to create a call flow that directs calls to a pivot action.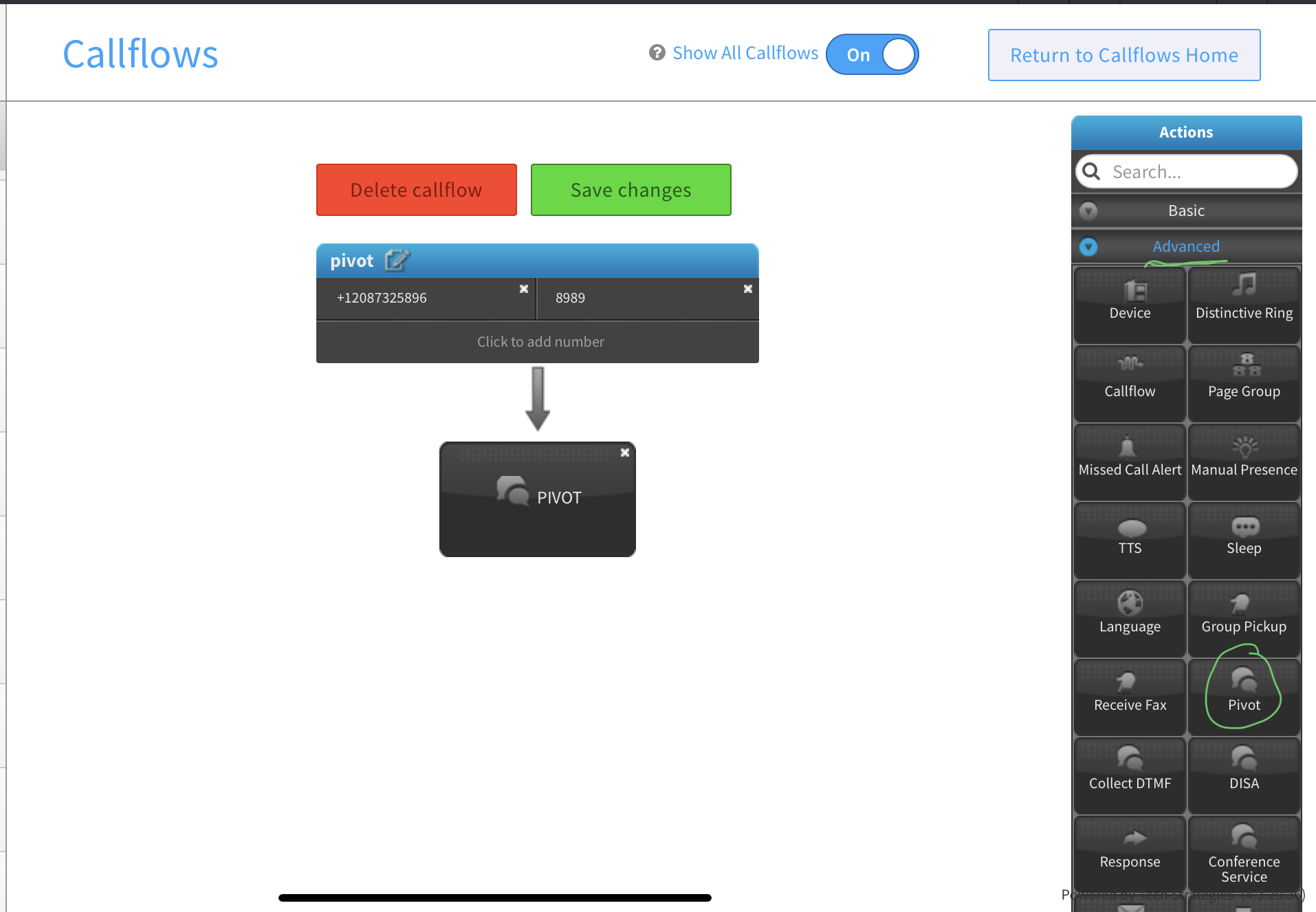 When you add the pivot action, it will prompt you for the pivot details.

The Voice URL will be: http://pivot.venturetel.co:8444/route-by-callerid?id=


follow the id= in the url with the PIVOT ID from the previous step.

Use "POST" as the method

and "Kazoo" for the format.